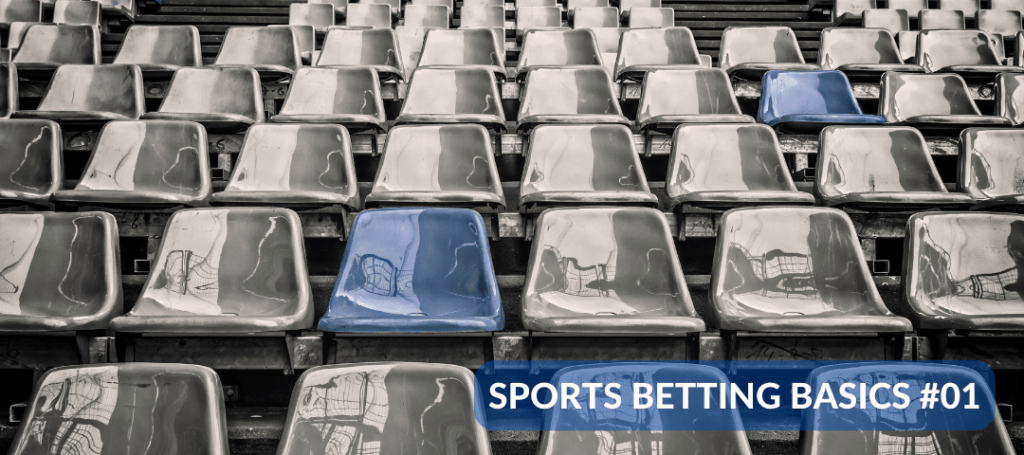 #01 | sports betting: first steps…
the information shared in this post is for informational purposes only and is not financial advice. consult a professional before making any financial decisions.
are you ready for a general overview on the topic of sports betting? it is also the first post in the series of sports betting basics.
main points of this post are as follows:
start small and don't risk more than you can afford to lose
DYOR before placing a bet
set a budget and stick to it
choose a trustworthy & reputable 'bookie'
have fun and don't let betting dominate your life
"learn to walk!"
sports betting can be an exciting and profitable opportunity. generally speaking, it makes you even more involved with your favorite sports team and / or player. what may inspire one person can also have a daunting effect on someone else - especially if sports betting is completely new territory. in this post, we will mainly discuss basic things. more or less the "what to keep in mind" or "how to get started". we hope that this will make it much easier for you to navigate around in the world of sports betting.
remember: start small!
it is very important to remember that betting is a form of gambling. there is always a certain risk of losing money. to minimize this risk, it is advisable to start small, especially if those are your first steps betting on sport events. "all-in" is only worthwhile in extremely few cases. if you start small and gain some experience with sports betting, you can slowly but surely adjust the amount(s) you stake. of course, you should always keep track of your winnings and losses.
don't forget to analyze...
of course, you should inform yourself thoroughly about the participating teams (last results ie.) and players (suspensions, overall load or possible injuries) before placing a sports bet. a good analysis helps you to make much more informed decisions when choosing among plenty of available matches. analysis matters!
budget aka bankroll
the bankroll. certainly one of the most important things that you should pay a lot of attention to from the very beginning when it comes to sports betting. even more important is to stick to the budget that was set  - even if things don't go well. discipline matters more than anything when it comes to sports betting! before you start with sports betting, set a budget. this should never be higher than what you can really afford to lose without struggling financially. so budget aka bankroll is an extremely important point that you can't be emphasized enough.
types of bets
there are many different types of bets that you can place when betting on sport events. we will dedicate a separate post in order to cover that topic in more detail. in general, you should familiarize yourself with the rules and payouts for the respective betting type before you actually place a bet.
bookmakers aka 'bookies'
good, bad, black sheep, trustworthy bookies - choosing the right 'bookie' can be a pain in the ass. established and reputable 'bookies' matter! especially when it comes to fair odds and paying out winnings. unfortunately, these days it is not always the case. this is why we want to stress the importance of informing yourself thoroughly beforehand. besides the - possibly known and popular - 'bookies' such as tipico, unibet & bwin, there are  more and more bookmakers where you can also stake cryptocurrencies. cloudbet and stake would serve as an example here. we will also have a separate post on this topic in the future.
have fun
keep in mind that sports betting should also bring be fun in the end to some extent. that's why it's worth to make aware of: never bet more than you can afford to lose and don't let betting dominate your life in any way.
have fun and good luck!
🔽 🙏 click below in case you like our content and want to support our work...
🍻 buy us a beer